So lately i've been getting pretty excited because we're getting closer and closer (and more sure that it's going to happen) to buying a house. Hopefully and if all goes to plan, we'll be living in our own home with separate rooms and a yard and everything by the end of next February. Obviously there's still a lot to be done between now and then, and we haven't even started looking in earnest or anything yet, but I can't help but get excited and start mentally decorating a space I don't even have yet or know what it looks like. Still a girl can dream.
With that being said I know that wherever we end up i'll need to set up a work space of some kind. I mean sitting in my comfy chair in the living room with my laptop in my lap is fine and all but my joints (yes I know i'm old) are starting to hate me for doing so. Right now i'm typing at an actual table and sitting in an actual chair and I can feel my posture improving and my legs loving me more. I can't wait to decorate my desk and my work space and i've been hoarding fun prints on etsy and from other spaces around the web for a while now. Here are some of my favorites so far.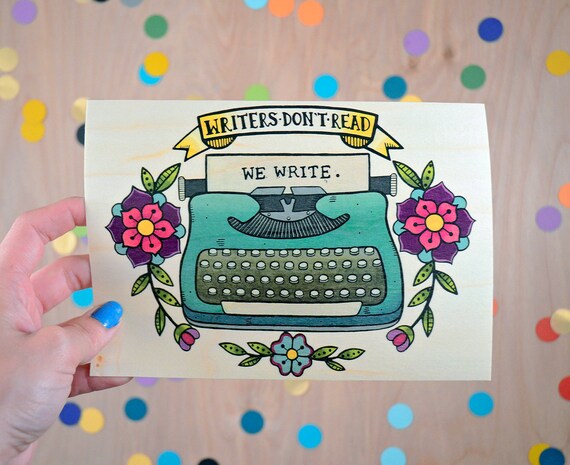 I'm going to be teaching a writing intensive course next year so I know i'm already going to be using my work space to grade ALL THE PAPERS. This popped up on my insta feed the other day and I knew I had to have it.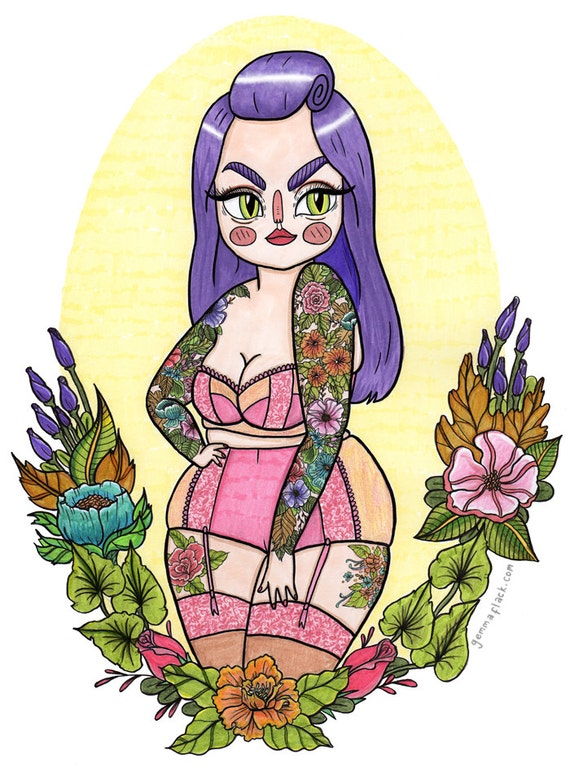 Give me all the tattooed lady prints. I want them all. This style is too perfect and i've had trouble not buying it yet, but I have absolutely no room to put it until we move.
I mean seriously how could I resist a blue heeler print? I bought a shirt for Mando from them a while back and i've been in love with this print since then.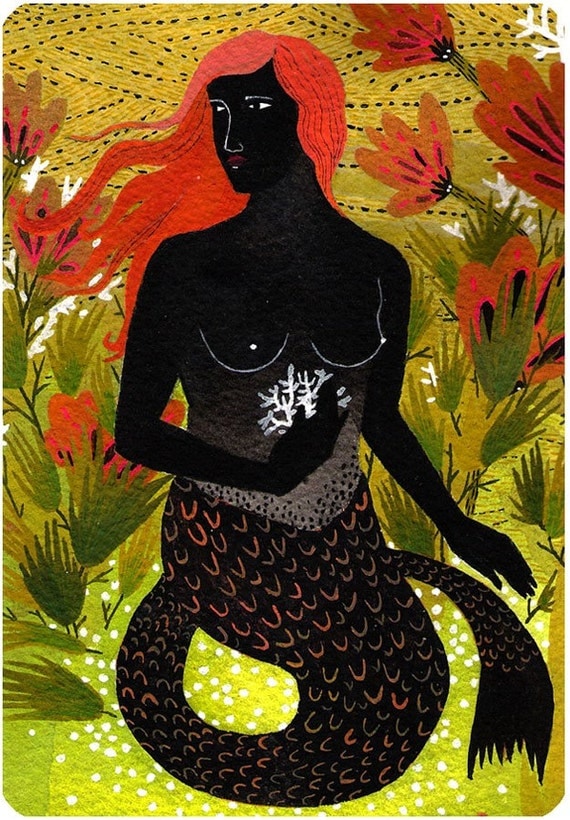 Mermaids! Spooky dark mermaids! She also has a print of black poppies that i'm in love with.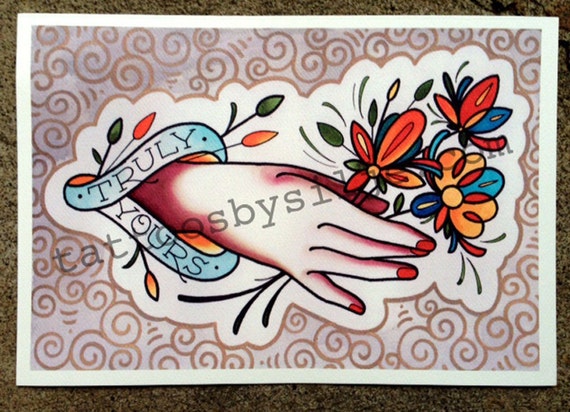 I've been in love with Silje's work for ages now. She works at Scapegoat Tattoo in Portland with Ryan Mason who did my thigh piece. That shop is my dream tattoo shop and is probably the biggest reason I'd love to live in Portland. She has several pieces of her work in her etsy shop but i'm always hoping for more. I tried really hard to include prints that aren't really tattoo flash or tattooable (for lack of a better phrase) but I had to include her on this list.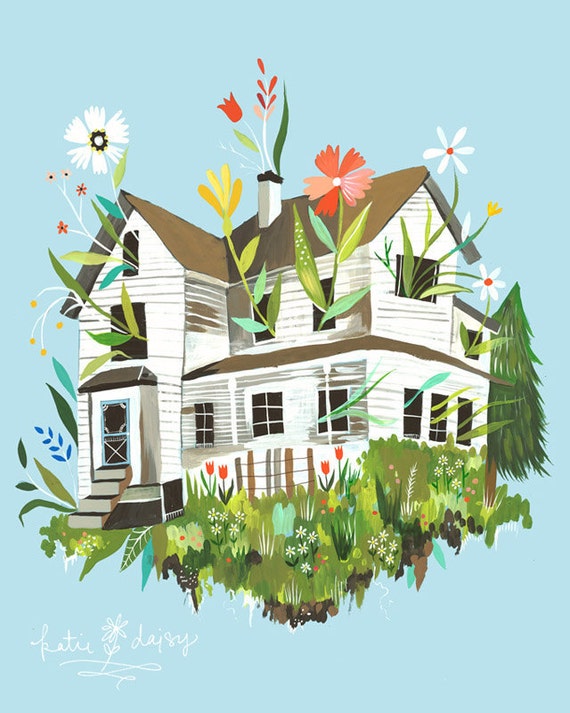 I have three softcover notebooks made by this artist that i've been using lately for my teaching idea journal and other things. I think I now classify as a softcover notebook hoarder I have so many. But her style makes me happy so i'm good with it.
Like I said. Tattooed babes forever and ever.
Kate Baylay is an illustrator and these are in books so I think in order to have a framed print of this, i'll need to take it out of the book. That will be difficult but not impossible.
I can't stop thinking of this Alina piece! Sure it's fanart but it just stands so well on it's own and out of context with the Grisha trilogy. The colors are perfect and fit so well with what I go for design wise.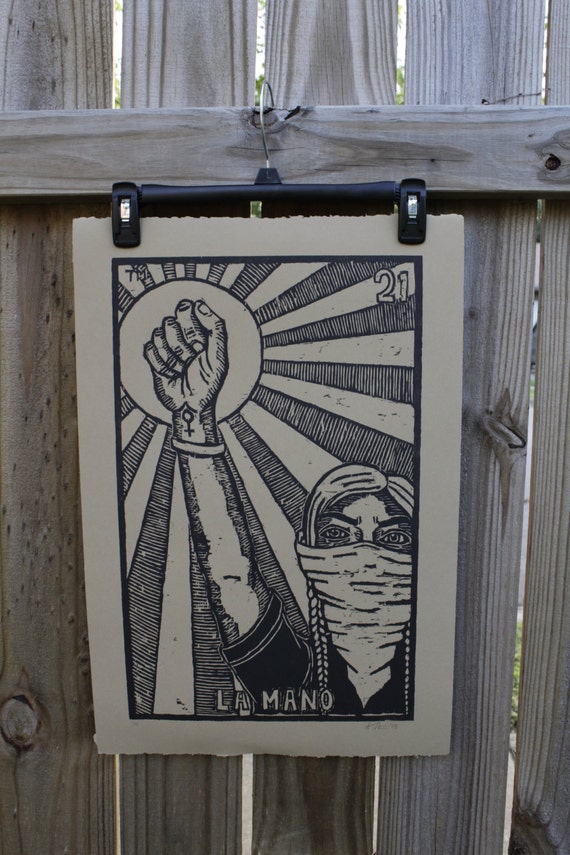 And last but certainly not least this wonderful print by a talented friend. Jared has been doing these beautiful Loteria card pieces but this one is far and away my favorite. Mando and I were discussing getting two and framing them for more substantial art in our future house so these may not end up in just 'my' space but they had to be included. Check out her stuff because it's amazing.
Do you guys have any favorite artists or prints? I'm dying to find more pieces to love. In case it's not apparent i'm a huge fan of illustrative work.
Until next time,
Meagan